Natural Home Remedies That Really Work
Revive puffy, tired eyes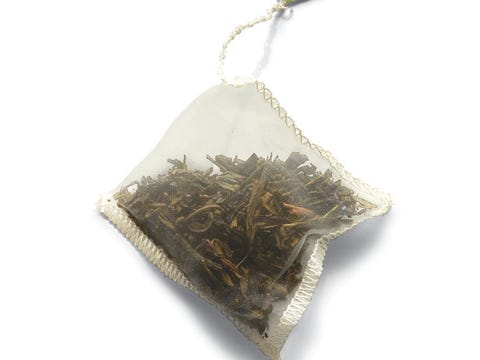 Tea contains natural tannins that can help deflate and tighten the bags under your eyes. Dip a tea bag in a cup of hot water for several minutes, cool in the fridge and then apply as a compress to your closed eyes for 10 minutes.
Cool a burn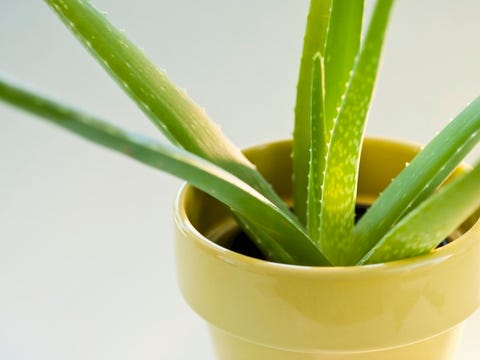 Aloe vera is often called the "burn plant." It is effective in healing first- to second-degree burns. Apply a layer of pure aloe vera gel directly to the affected area. The soothing and anti-inflammatory gel promotes circulation, and inhibits the growth of bacteria.
Reduce a fever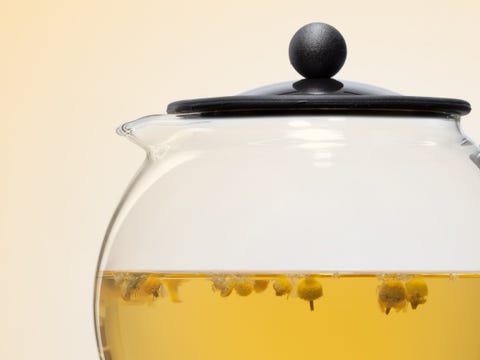 Sipping a warm herbal tea helps with a fever by increasing body temperature (as the fever is trying to do), and not just because it's a hot drink. The properties of certain stimulating herbs work to increase circulation in the body so that white blood cells to get where they need to go faster and fight infection.
Cut a cold short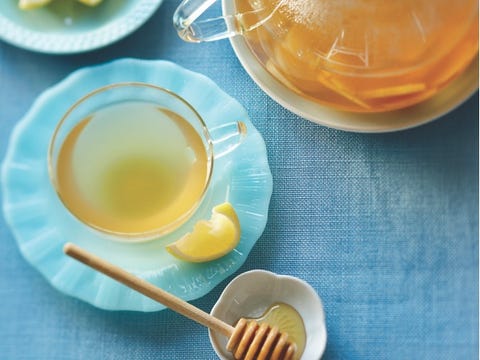 Mix lemon juice, honey and boiling water to shorten a cold's duration and severity. This mix is an immunity booster that also coats painful throat tissues. You can breathe in the healing vapor to open sinuses as well.
Sweeten bad breath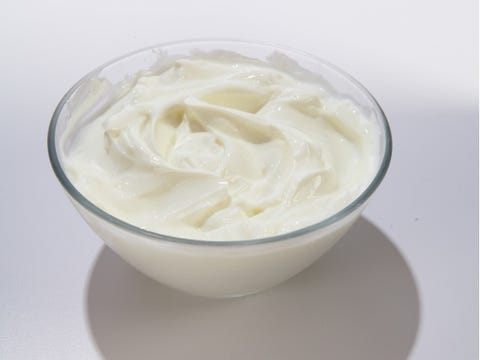 First, gargle with a small cup of lemon juice, the citric acid will stimulate saliva production and kill odor-causing bacteria. Then, eat a bit of plain unsweetened yogurt, which contains beneficial lactobacillus bacteria. These probiotics compete with and replace the reeking bacteria in your mouth.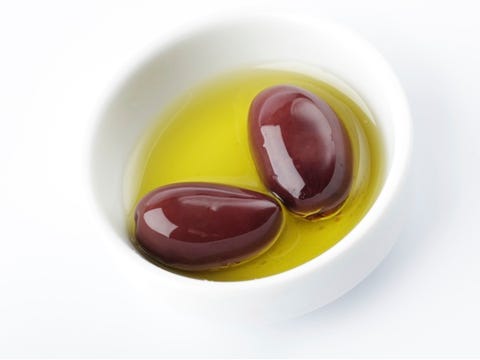 Olive oil has anti-inflammatory and moisturizing properties that can protect your lips from drying out or becoming chapped. Rub some two or three times a day to soothe, soften, and lubricate. You can also combine olive oil with sugar to make a simple lip scrub.
Beat insomnia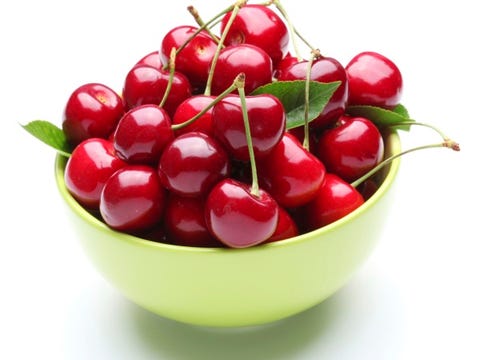 Cherries are one of the few natural sources of melatonin, the hormone created by your body to regulate sleep patterns. Eat cherries or drink some tart cherry juice about an hour before bed to get a good night's sleep.
Heal dry skin, rashes, and eczema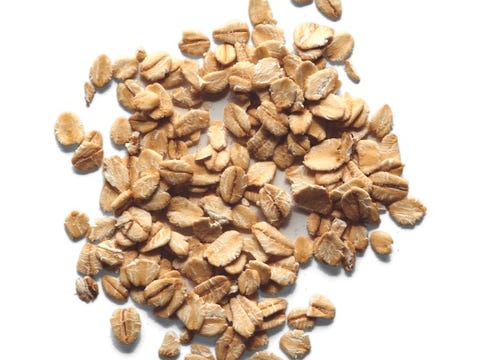 Oatmeal is a skin soother that calms inflamed, itchy skin and helps hold in moisture. Put whole oats in a clean, dry sock. Seal the open end with a rubber band, and then drop the sock into a warm or hot bath. Soak yourself for 15 to 20 minutes.
Whiten stained teeth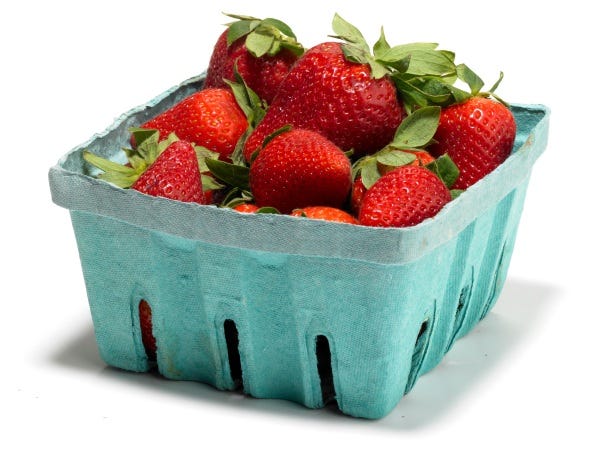 Strawberries contain the tooth-whitening enzyme of malic acid, which can do wonders for your smile. Make a paste with a few fresh strawberries, a pinch of stain-removing baking soda and enough water. Brush your teeth with the mixture and polish for a few minutes.
Soothe a sore throat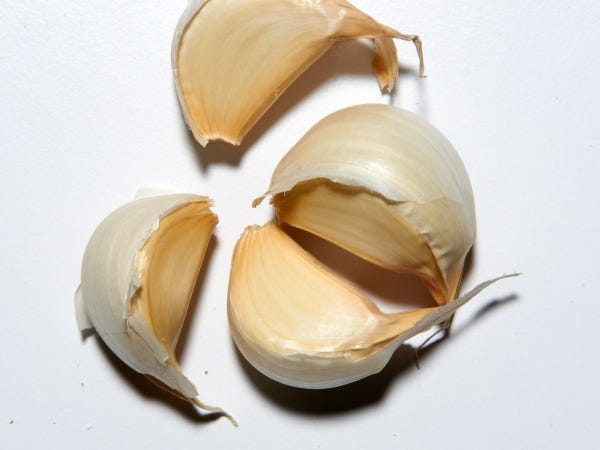 For a sore throat gargle fresh garlic juice mixed with warm water. Garlic contains a compound called allicin that has antibacterial, antifungal, and antiviral properties that fight pain-causing bacteria and soothes inflamed tissue.
Visit www.prevention.com/health to find more natural home remedies.
---
Legal Disclaimer
All content provided on this blog is for informational and educational purposes only. Opinions expressed herein and in any corresponding comments are the personal opinions of the original authors, and not the opinions of Investors Trust Assurance SPC®, its affiliates or any entity within the ITA Group. Investors Trust Assurance SPC makes no representations as to the accuracy or completeness of any information on this site or found by following any link on this site. Investors Trust Assurance SPC is not liable for any errors or omissions in this information nor for the availability of this information. The information found on this blog is to be used at the reader's own risk; it is for educational and informational purposes only and is not to be taken as professional advice. You should always consult your physician before starting any exercise or diet program. Investors Trust Assurance SPC, its affiliates, the entities within the ITA Group and the authors of this blog are not liable for any losses, injuries, or damages from the display or use of this information. The terms and conditions of use of this blog are subject to change at any time and without notice.
Fair Use Statement
This site may contain copyrighted material, the use of which may not have been authorized by the copyright owner. Consistent with the "fair use" doctrine set forth within 17 U.S.C. §107, we are making such material available for informational and educational purposes. The material on this site is distributed without profit to those who have expressed a prior interest in receiving the included information for informational and educational purposes. If you wish to use copyrighted material from this site for purposes that may exceed "fair use", you must obtain permission from the copyright owner